Energy Services
Predominant Use
Businesses that use electric or natural gas in their end use process qualify for sales tax exemptions. We offer an analysis of utility invoices and if we uncover sales taxes being paid we will administer the paperwork to capture the refund at no cost to the consumer. We also provide engineering studies to determine the highest exemption available based on the prevailing laws of each state. Our staff will provide an estimate of the engineering study to give you the options to earn all the tax credits you rightfully deserve.
Demand Response
Demand response is a product where if customers can reduce kilowatt demand for a period of time your business is compensated for reducing or shutting down the equipment when notified by power grid operators. The program consists of both voluntary and mandatory programs and the rules and compensation surrounding the demand response product will vary by local utility. As your energy partner we will provide you with the information on how demand response could benefit your business.
Tariff Analysis
One third of all U.S. states have deregulation legislation available for customers to choose their electric or natural gas provider. In regulated states where you do not have a choice, our analysts review your utility invoices and local utility rate tariffs to identify potential money savings opportunities. High Voltage will work with your local utility provider and handle the necessary paperwork to make arrangements to reclassify your account taking full advantage of the potential savings.
Value Add Account Setup
Our team members will assist you through the account set up process for our value added services which include market updates, information on future buying opportunities and access to our Utility Bill Tracking system.
Did You Know?
We are a proud sponsor to Bloomfield's Tri Ward Little League Baseball in Pittsburgh, PA.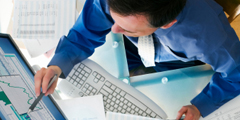 As an independent third party we represent the best interests of our client and not the interests of any one supplier.