Back to Blog
Keep Your Home Safe While Away on Holiday
---
Posted on 12-20-2016
---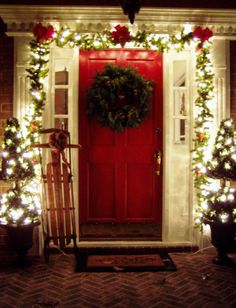 The holiday season is a prime time for burglars who are looking for any signs your house is unattended with easy access to your belongings.  Before packing up the family in the SUV and hitting the road this holiday season, take some steps to secure your home and be worry-free while away enjoying your vacation.
Hold The Mail
A full mailbox is a sure giveaway that no one is home.  The best solution is to have USPS hold your mail while you are away.  If you have a trusted friend or neighbor who is reliable and willing, have them grab your mail and look for any packages left on your doorstep at the end of the day each day.  Leaving mail in your box for more than a day puts your security at risk since anyone can have easy access to your mailbox.  And, it's always a good idea to go paperless with credit card companies and bank accounts to keep your account numbers out of the wrong hands.
Clean Up Outside
Another sign that no one is home is having kid's toys in the yard.  Put bikes and other items in the garage or storage.  If a bike has been on the ground in the same spot for days, it may be a good sign that no one is home.  You don't have to keep things spotless, but think like a burglar looking for signs that you are out of town.  
Look Like Someone Is Home
Now, while not wanting too many signs that no one is home around the yard, you want to also create a look that people are home.  Place an old pair of work boots and gloves by the back door.  Leave a car out in the driveway (just make sure no valuables are left inside the car).  Arrange for someone to shovel snow if bad weather is expected while you are away.  Use timers to turn interior lights on at a certain time every evening.  Light up the outdoors since burglars prefer to work in the dark.
Advertise Your Security
A simple sticker or small sign in the yard from your alarm company can be a big deterrent to burglars.  They want homes that are easy targets.  An alarm shows your home is not so easy to get in without alerting the neighbors, a security company and the police department.  It's always a good idea to let your alarm company know you are going to be out of town.
No Easy Access
It really is about the basic things that can keep your home safe.  Double and triple check that all windows and doors are shut and locked. It is reported that nearly 30 percent of all break-ins happen through an unlocked window or door.   If you have a key hidden outside, bring it indoors while you are away or give to a trusted friend or neighbor for emergency purposes.  
Unplug
Before heading out, go through your home and unplug electronics that will not be used such as computers, TVs, chargers, kitchen appliances.  Do a room check of each room to make certain nothing has been left plugged in or left on such as a hair straightener in your teenager's bathroom.
Secure Valuables
Things of great value such as jewelry or your coin collection should be in a locked safe or put into a safety deposit box.  Documents such as a will or those containing sensitive information should be placed in a fire-proof safe that is not easily accessible.  
We are wishing everyone a holiday season full of joy and laughter.  By taking extra steps around your home, you can be away on holiday without extra worries of the things you have left behind.  From our home to yours, we wish you a very Merry Christmas and Happy New Year! 
---
Did You Know?
High Voltage is the official ticket sponsor of the Texas Golden Gloves.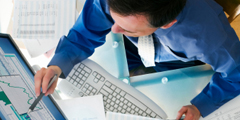 As an independent third party we represent the best interests of our client and not the interests of any one supplier.