Manage all areas of procurement including contracts, price strategies, bill auditing and utility tracking
In today's competitive global marketplace businesses cannot afford to be a captive audience for rising energy prices. To get the best value for your energy dollars, it pays to take a more strategic approach to purchasing energy. High Voltage will evaluate your utility data and customize a buying strategy offering budget driven solutions that meet the specific needs of your business. High Voltage will then evaluate competing offers from qualified suppliers and narrow the choices to successfully deliver the lowest energy prices available in your area. Every dollar saved on utilities increases the profitability of your business. We understand your bottom line matters.
Call us today for solutions on how to reduce your utility budget at 1-855-632-SAVE (7283).
Already have an Energy Contract?
Now that you have made a choice we will take things one step further. In addition to contract expiration dates and fiscal calendars to drive energy purchases, High Voltage closely monitors market activity to identify the best time to initiate your next purchase regardless of which supplier you currently utilize. By taking this proactive approach to energy purchasing, we will reduce unnecessary exposure to price volatility and secure energy prices that fit your budget and business objectives.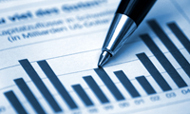 Opportunity Analysis and
Energy Procurement
Save time and money with a comprehensive program that manages all your energy costs and ensures price management strategies to achieve stable, reliable, reduced energy costs.
learn about procurement >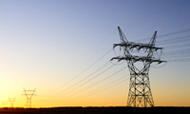 Services
Benefit from the knowledge and experience of leading independent experts in energy deregulation.
learn about our services >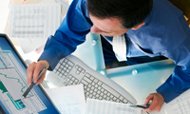 Bill Review, Bill Audit and
Bill Tracking
Having access to reporting of your energy consumption data is vital for budgeting and effectively managing your utility expenses.
learn about auditing and bill tracking >
Energy Prices
Last Updated: 02-22-2017 16:02
nat gas March
2.605
↑
0.045
natural gas 12 mo
3.02
↑
0.013
ercot north DFW
19.58
↓
-1.530
ercot houston
22.80
↑
0.550
ercot west
18.84
↓
-2.260
pjm west hub
27.11
↓
-1.130

As an independent third party we represent the best interests of our client and not the interests of any one supplier.
Success Stories
High Voltage recently structured an energy agreement for a county in Southwestern Pennsylvania that achieved an estimated savings of $120,000 over the term of the agreement.
read more success stories >