Contact Us
Toll Free Phone: 1-855-632-SAVE (7283)
Toll Free Fax: 1-855-722-6473

or fill out our Contact Form and we'll get back to you within 30 minutes.
Did You Know?
Energy in motion is called Kinetic Energy. Electricity is kinetic energy because even though you can't see it happen, electricity involves electrons moving in a conductor.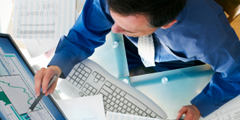 As an independent third party we represent the best interests of our client and not the interests of any one supplier.