Back to Blog
Holiday Lighting Tips
---
Posted on 11-12-2014
---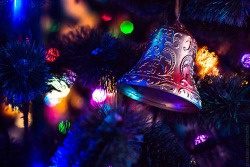 It's that time of year when holiday lights are being pulled out of storage and making their way to garlands, trees and outdoor trims.  We want to keep the festive glow going, as well as keeping your energy costs down and your home safe this holiday season.
If you are still using those old Christmas bulbs, consider switching to LED lights which not only last longer, but they save up to 90 percent on energy costs.  Also, LED lights do not put off heat, so they are safe for children's touch while decreasing the risk for fire.  If LED glow is not something you prefer, then switch to miniature lights.
How many times have you found yourself waking up in the middle of the night on the couch to a room full of twinkling lights still burning bright?  By putting your light strands on a timer, you can eliminate holiday energy waste.  Outdoor light timers are especially handy to keep you from running out in the cold to unplug a cord or prevent the lights from burning all night because you forgot about them.  
When purchasing new lights, look for the UL label which shows they meet safety requirements.  Many lights will be safe for both indoor and outdoor use, but you will want to check the labeling for proper use.  If you are using used lights, check for damaged sockets and frayed wires before decorating, and plug in to make sure all light bulbs are working properly.  Keep wiring away from drain pipes and railings, and make sure electrical connections are off the ground. Again, LED lights come in an array of colors and will reduce the risk of house fires.
Speaking of fires, although we love the soft glow of candles on a cold, winter's night, many house fires are caused by one single candle left burning.  Flameless candles are just as nice and some have a remote control to make it easier to decorate in containers with on and off access by remote. 
It really can be the most wonderful time of the year with careful safety considerations and energy-efficient lighting!
---
Did You Know?
A spark of static electricity can measure up to three thousand (3,000) volts.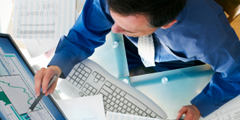 As an independent third party we represent the best interests of our client and not the interests of any one supplier.